Taking great care to safeguard people, places, and products across the Gulf South.

Remote CCTV monitoring helps Merchants keep careful watch over virtually any retail, executive, home, or industrial environment at a fraction of the cost of onsite security guard personnel.
With precision, MSS applies the appropriate force that every situation demands.

Providing armed guards, unarmed guards, concierge officers, and plainclothes officers, Merchants adapts its guard services to suit each unique situation.
One of the most experienced, well-trained security forces in the New Orleans area.

Thorough background checks and extensive training ensure that ours is among the industry's most respected forces. Merchants is also an expert consulting firm specializing in security contingencies and the prevention of workplace violence.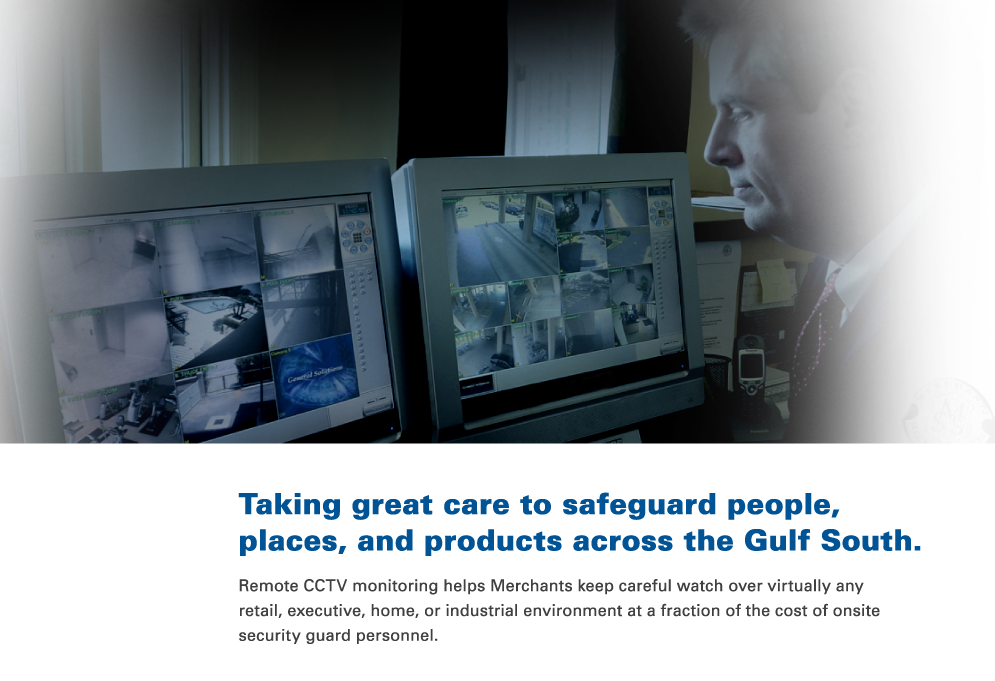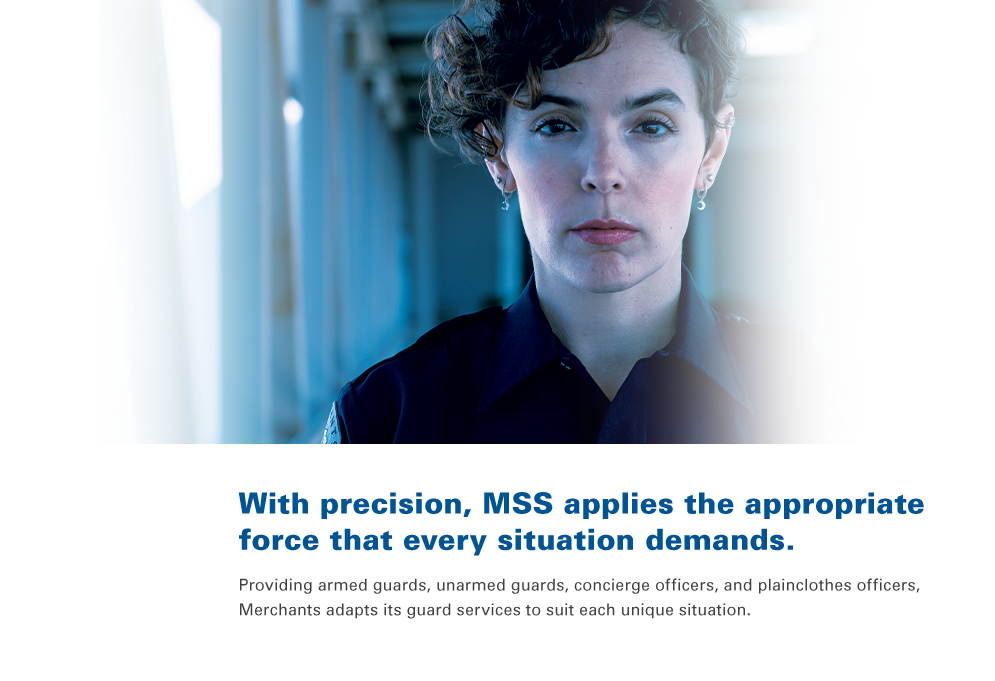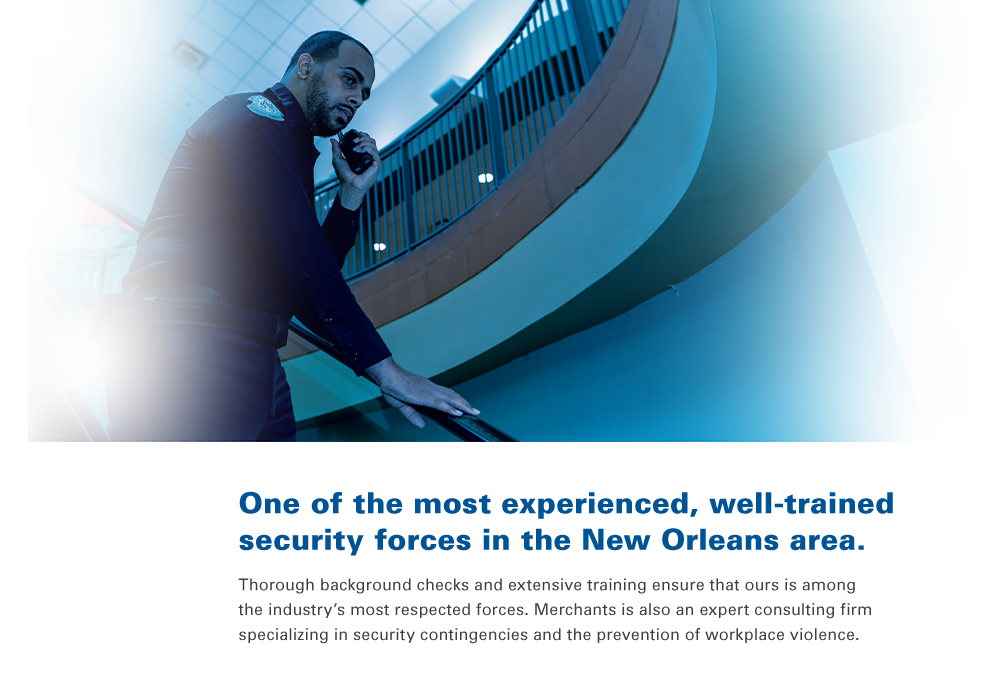 Merchants Security Services remains dedicated to ensuring the personal safety and security of every asset placed under its protection. Fully licensed and insured since 1983, MSS provides custom security solutions designed to meet the specific demands of each job site. These include guard services (armed / unarmed / professional concierge), security technologies (residential and commercial), alarm response, consulting and emergency/disaster planning.
Because no small detail is ever considered routine, Merchants' innovative security solutions are continually adapted to meet the ever-changing commercial, residential and industrial environments trusted to its care. To learn how the Merchants team can help to secure your future, call (504) 837-7772.